JCC Maccabi Games®
---
The 2018 Maccabi Games Opening Ceremony will be streaming live on August 5 at 7:00pm. To watch the ceremony, click here.
---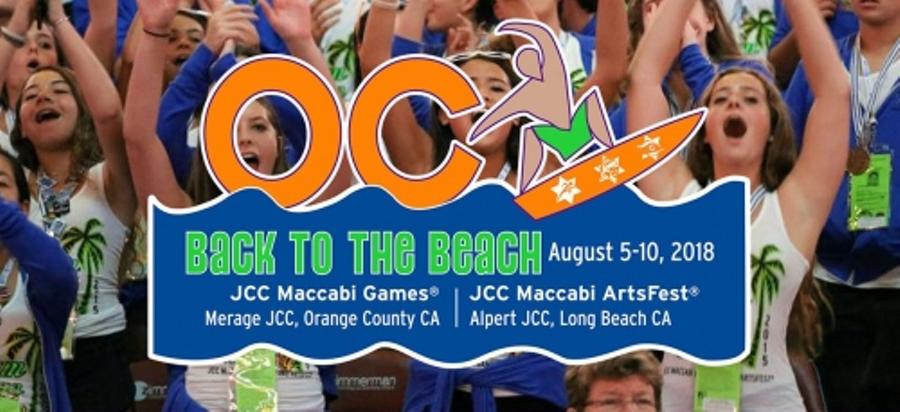 What are the JCC Maccabi Games®?
The JCC Maccabi Games® are an Olympic-style sporting competition held each summer in North America and is the second largest organized sports program for Jewish teenagers in the world.
Sports May Include:
Basketball, competitive dance, star reporter, soccer, swimming, table tennis, and volleyball.
How Old Do I Have To Be?
Jewish teens between ages 13-16 as of July 31, 2018
Where Are We Going?
Greater Palm Beach will be going to go to Orange County, California August 5-10
How Much Does This Cost?
$1,850 Member ● $1,950 Guest
Informational Meetings:
Boynton Beach   December 3 ● 3:30pm
Palm Beach Gardens   December 3 ● 11:00am
Are There Scholarships Available?
The Jewish Teen Initiative at the Jewish Federation is offering:
A $100 grant (non-need based) to use towards a Jewish program in the community as long as you have not used it yet this program year.
Up to $550 in financial assistance (need based).
Eligibility Requirements:
Applicants must reside in our service area (Boynton Beach north thru Vero Beach)
Applicants must be in the 6th-12 grade
Applicants must be Jewish
Applicants must submit a completed application at least 4 weeks prior to the program
Teen must be associated with a participating synagogue/ agency
For more information on financial assistance click here.
---
2018 Maccabi Parent Info:
Click here for a printable version of the Maccabi Info Packet 
---
For further information:
Amy Gordon at 561-740-9000 or AmyGo@JCConline.com