Maccabi Games & ArtsFest
---
---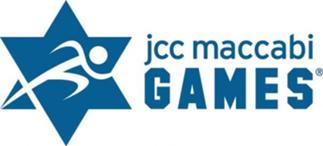 The JCC Maccabi Games® are an Olympic-style sporting competition held each summer in North America and is the second largest organized sports program for Jewish teenagers in the world. The Maccabi Movement began in 1895 when the first all-Jewish sports club was formed in Constantinople. The first world Maccabiah Games were held in Israel in 1932. Now, this two week competition takes place every four years and has featured many world class Jewish athletes including: Mark Spitz (swimming), Mitch Gaylord (gymnastics), Ernie Grunfeld and Danny Schayes (basketball), Brad Gilbert and Dick Savitt (tennis).
The first North American JCC Maccabi Games® were held in 1982 with 300 athletes. Due to overwhelming interest, Regional Games were added in 1985 to augment the even-year Continental Games. 1997 marked the first time that the Games were held simultaneously in six American cities with 4,400 participating athletes. Since their inception in 1982, the Games have grown from a small pilot project in one host community to an Olympic-style sporting competition held each summer in multiple sites throughout North America.
Today, over 6,000 teens, ranging from 13 to 16 years of age, participate in the JCC Maccabi Games® each summer. The Games are co-sponsored by the Jewish Community Center Association of North America, Maccabi World Union, Maccabi Canada, and Maccabi USA/Sports for Israel.
---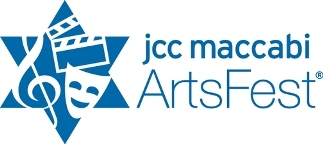 JCC Maccabi ArtsFest® began in 2006 in Baltimore, Maryland. It is a week-long arts experience for creative Jewish teens ages 13-16. It features home hospitality, includes opening and closing events, workshops, performances, exhibits, community service, and social activities, while it strengthens bonds to Jewish heritage, community and Israel.
Starting in 2010 we combined the JCC Maccabi ArtsFest® program with the JCC Maccabi Games®. We found that giving our artists the opportunity to be a part of a larger Jewish Teen Community brings added value to our participants. Creating one joint JCC Maccabi program.
JCC Maccabi has allowed us to offer our artists much more. Now our artists and athletes have the opportunity to socialize with thousands of other Jewish teens each summer. The combined model offers our artists the opportunity to partake in intimate master classes during the day and party at the largest Jewish Teen block party by night. All of the essential components of the JCC Maccabi ArtsFest are still included: master classes, final showcase, evening social programs, Jewish enrichment and social components.
---
For further information:
Amy Gordon at 561-740-9000 or AmyGo@JCConline.com