Swim Team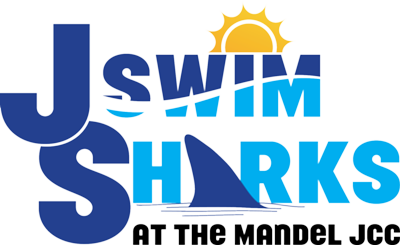 JSwim Sharks is a year-round recreational swim team for children 5 years old and above. This is an introduction to competitive swimming. Stroke technique, goal setting, interval training, and drills will be emphasized. The JSwim Sharks are a part of the South Florida Recreational Swim League. We host 2 swim meets a year at our pool. JSwim Sharks is for swimmers ages 5-18 that are ready to compete. Swimmers must be able to swim 25 yards backstroke and 25 yards freestyle. Come out to the pool to try a practice!
Practices and Pricing
Monday - Thursday
4:00 - 5:00 pm (ages 5-8)
5:00 - 6:00 pm (ages 9+)

Saturdays
9:00 - 10:30 am (all ages)
Monthly Fee
$110 per Person

Swim League Fee
$20 per Person for the year
The Mandel JCC Swim team will follow policies and protocols in line with the CDC and Health Department guidelines including, mask wearing when outside of the pool, socially distancing everyone, daily health screening and temperature checks and limited number of participants.
For more information or to sign up for the swim team contact: 561-740-9000
---
For further information:
Call 561-740-9000