ACE Arts, Music & Entertainment

Arts, Music & Entertainment • Health & Wellness • Jewish Culture & Israel • Leisure & Literature • Personal Growth & Finance • Social, Political & Historical • Faculty Bios
---
Proudly sponsored by: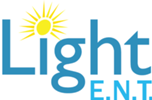 ---
*All ACE classes are free for members; $15 for a guest day pass.  
Pre-registration is not required.
---
ACE Open House
Meet Faculty ● Preview the Upcoming Season ● Mingle & Enjoy ● Refreshments ● Musical Selections by Special Guest Performers: 
Lynn University's Conservatory of Music & the Elmar Oliveira International Violin Competition

Wednesday, January 9 | 1:00 pm | Free & open to the community
---
Biography 
Biography explores the portraits of superstars that charmed audiences with master portrayals of ordinary men and women thrust into extraordinary circumstances. Each series examines the behind the scene studies of celebrities who were super stars. Included are the following: Bea Arthur, Estelle Getty, Betty White, Rue McClanahan, Alan Ladd, Theodore Bikel, Yul Brenner and Edward G. Robinson.

Moderator: Joe Mittleman | Mondays, January 14, 21, February 4, 11, 18, 25, March 4, 11 | 12:15 pm
---
Broadway and Movie Hits by your Favorite Performers
Numerous songs originating in movies, soundtracks and live Broadway performances have enhanced our enjoyment of music and became huge hits. Join DJ Charlie as he takes you on a nostalgic trip to some of the best from these classics sung by your favorite performers. Sing along, dance along and enjoy the music
Instructor: Charlie Deitch | Monday, January 14 | 1:45 pm
---
A Look Back at TV Variety: Ed Sullivan and the Beatles Era

This class provides a discussion of how Ed Sullivan's program started, Ed's TV image, how the program was put together each week,  the show's demise and why we cannot have another like this today that can be as successful.  
Instructor: Bruce Martin | Monday, January 28 | 12:15 pm
---
Michael Isaacson's Hollywood Tales - The Music, the Stars and the Delightful Craziness
For forty years composer/conductor Michael Isaacson created music for TV and feature films in Hollywood. He worked closely with stars, great artists, and crazy egotists. This hour is filled with Hollywood anecdotes that are sure to amuse, enlighten and even flabbergast you.  
Instructor: Michael Isaacson | Tuesday, January 29 | 12:15 pm
---
Jews in Early Rock n' Roll 
This series focuses on the evolvement of Jews in Rock and Roll during the 1950s and 1960s.  The emphasis will be the roles of record label owners, song writers and singers. Learn the who's who of Jewish rock n roll formulators and contributors.  
Instructor: Neil Waldman | Wednesdays, March 6, 13, 20, 27 | 12:15 pm
---
The Great American Musical 
In this overview, we'll cover the 200-year story of American musical theater. We'll look at the minstrel show, we'll hear how show music evolved into ragtime, and we'll see how vaudeville began in New York City and eventually blanketed America. We'll move through the evolution of musical theater up to the present with brief pauses to look at different types of shows and showcase some particularly important composers such as Irving Berlin, Jerome Kern, George Gershwin, Richard Rodgers, Oscar Hammerstein and more.  
Instructor: Rabbi Richard Polirer | Mondays, March 11, 18, 25 | 12:15 pm
---
Noa Noa: The Savage Art of Paul Gauguin 
 One does not need to be an art connoisseur to know something about Gauguin. For many he is still the purveyor of the most seductive dreams unsatisfied by Western culture. Gauguin rejected his responsibilities, his family and career traveling to the ends of the earth in search of a tropical paradise, an Eden that he intended to immortalize. He envisioned himself to be a savage, tightly wrapped, restricted by clothing and following the rituals of an ordinary bourgeois Parisian businessman. Gauguin lusted for the erotic,  forbidden fruit, never tasted by most. This two-part visually-enhanced program follows his footsteps, retracing those formative phases through his creative work.  
Instructor: Kenneth Green | Tuesdays, March 12, 19 | 1:45 pm
---
The Hall of Fame of Rock n' Roll Singers
If you like being entertained by the tunes of our most famous singers, this class is for you. While performing music by artists that are considered hall-of-famers, our instructor performs the magical songs that became epic life-long hits. Bring your requests and remembrances to share or just sit back and enjoy the music.
Instructor: Charlie Deitch | Wednesday, April 3 | 1:45 pm
---
For Further Information: 
Alan Egenthal at 561-740-9000 or AlanE@JCConline.com